Plain, Upholstered Restaurant Customer Waiting Benches

Use backless wall benches in restaurant customer waiting areas and lobbies.
Upholstered waiting benches are approximately 19" seat height in standard and continuous custom lengths.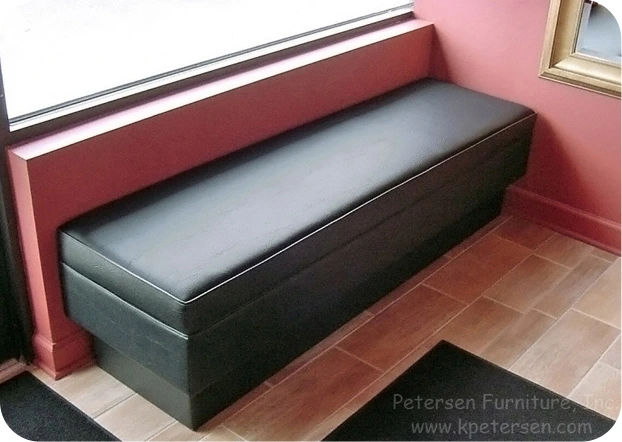 Flat Upholstered Restaurant Booth/Waiting Benches Are Custom Quoted.
For Pricing Please Call Or Email With Your Requirements.
If you are doing critical color matching please request free vinyl upholstery samples.