Thonet Style No. 14 Bentwood Chairs for
Restaurants and Bars
Walnut Stain Chair Details
Thonet Style No. 14 Backrest Chair
with bentwood understructure to match our other bentwood chair models.
Available with standard wood veneer seats and upholstered seats.
Light weight and strong. Always modern bentwood chair classics. These are the chairs you need for the European, New York or Victorian cafe look. These genuine bentwood style chairs are made of beech wood species. Shown finished in walnut stain.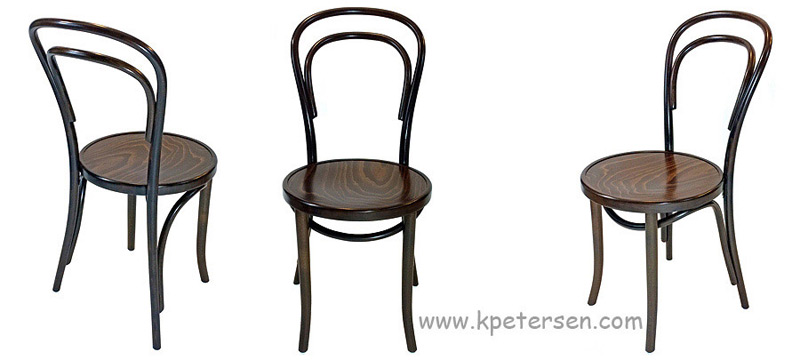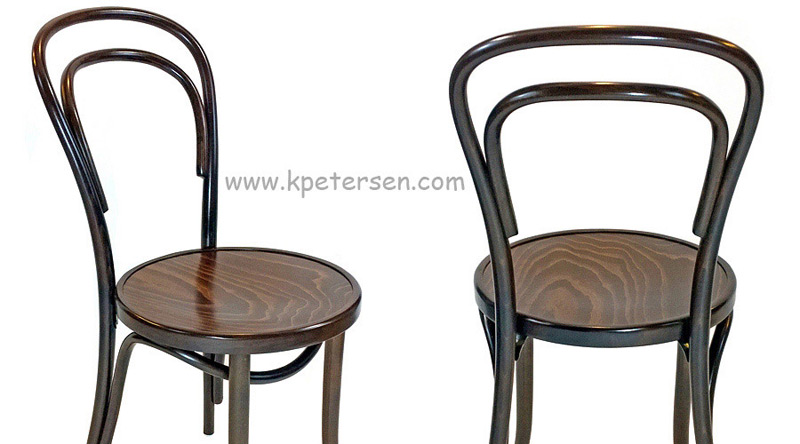 Double Loop Bentwood Chair With Wood Veneer Seat Bentwood Chair #14V
16" Wide X 20 1/4" Deep X 33 1/4" High
Seat: 16" Diameter
Seat Height Approx. 18"
Chair Weight Approx. 7 lbs.
Specify opaque black lacquer or walnut stain.