The Americans with Disabilities Act is a Federal civil rights law that prohibits the exclusion of people with disabilities from everyday activities, such as buying an item at the store, watching a movie in a theater or enjoying a meal at a local restaurant. The law established requirements for private businesses of all sizes. These requirements first went into effect on January 26, 1992 and continue for both for-profit and non-profit organizations. If tables are attached to the wall or floor (fixed), then 5% of the tables (or least one if fewer than 20 are provided) must be wheelchair accessible.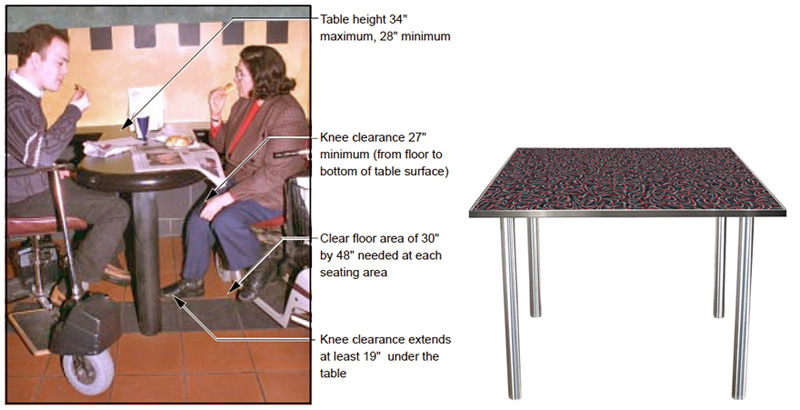 Most Four Legged Tables Can Comply With ADA Requirements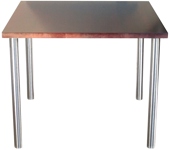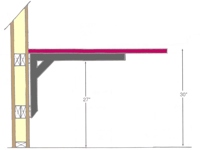 Also Consider Wall Mounted Cantilever Table Supports
An accessible table has a surface height of no more than 34" and no less than 28" above the floor. At least 27" of knee clearance must be provided between the floor and the underside of the table. An accessible route provides access to each accessible table and a clear floor area 30" X 48" is provided at each accessible seating location. This clear floor area extends 19" under the table to provide leg and knee clearance.
For more information see: U.S. Small Business Administration http://www.ada.gov/smbustxt.htm

Petersen Furniture International, Inc.
P.O. Box 643
Naperville, IL 60566
Telephone 847-692-5458
FAX 847-692-6817
E-Mail: sales@kpetersen.com