Upholstered Restaurant Booth Layouts


Table Top Width Determines Booth Opening Dimensions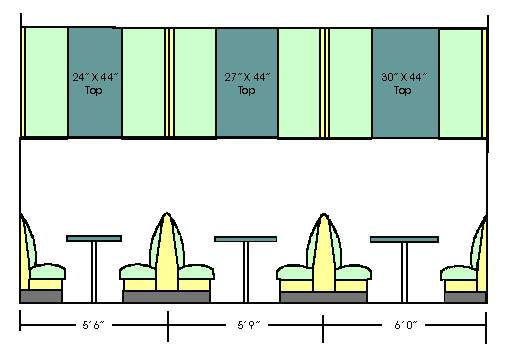 Special Booth Arrangements - Your Project May Vary
Three Quarter Circle
Restaurant Booth - Radius Style

Three Quarter Circle
Restaurant Booth

Half Circle
Restaurant Booth - Radius Style

Half Circle
Restaurant Booth

Restaurant Booths - Continuous Bench Banquette Styles

Restaurant Booths - Center Grouping
Restaurant Booths - Saw Tooth Grouping
Restaurant Booths - Zig Zag Grouping

Click To See Zig Zag Restaurant Booth Example

Restaurant Booths - Outside Radius Circle Booth

Plan View Drawing


Elevation View Drawing
Click To See Radius Circle Booth Example
Dimensions can vary according to project requirements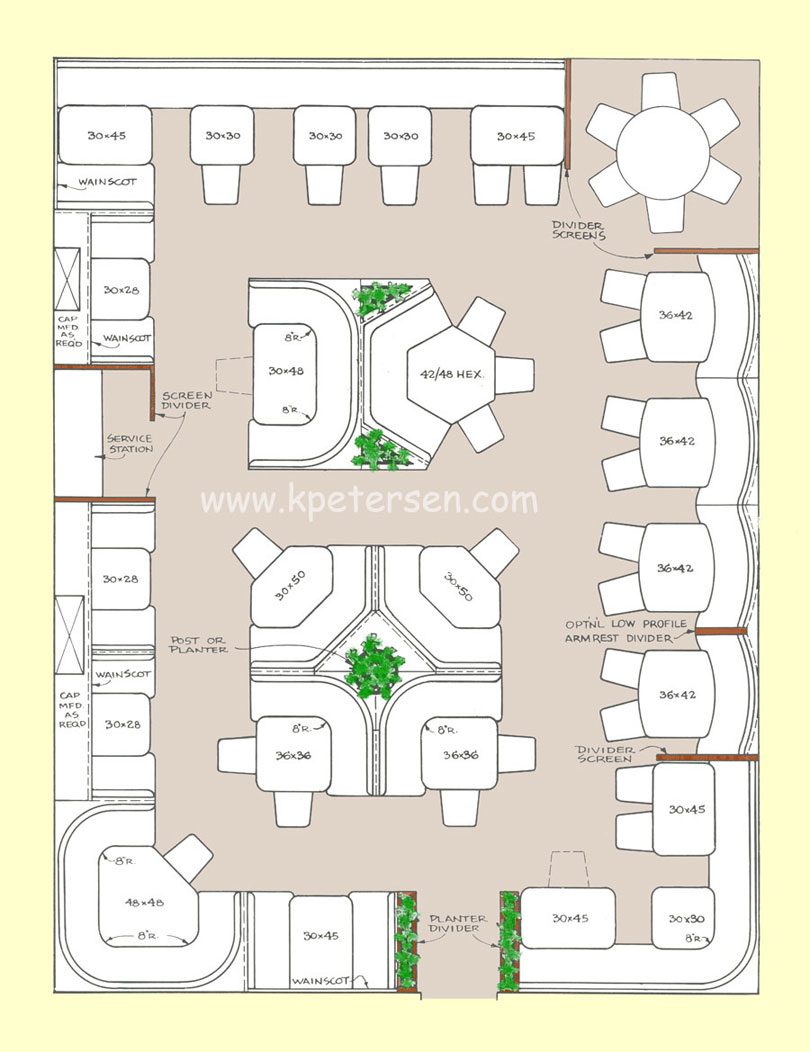 Traditional Restaurant Diner Booths Are In! Upholstered booths provide customer comfort and privacy by creating boundaries between tables. Restaurant booth seating saves space and maximizes your restaurant's seating capacity. Booth seating helps organize restaurant traffic flow. Booth seating minimizes cleaning maintenance.


Upholstered Restaurant Booths Frequently Asked Questions
Kurt Petersen P.O. Box 222 Park Ridge, Illinois 60068
Telephone 847-692-5458 FAX 847-692-6817
E-Mail: kurt@kpetersen.com
Copyright © 1999 - 2014 Petersen Furniture, Inc. All rights reserved. So there!
Please also note that we use Digimarc digital water marks on many of our web site images.