Plan View Example Drawing School Lunchroom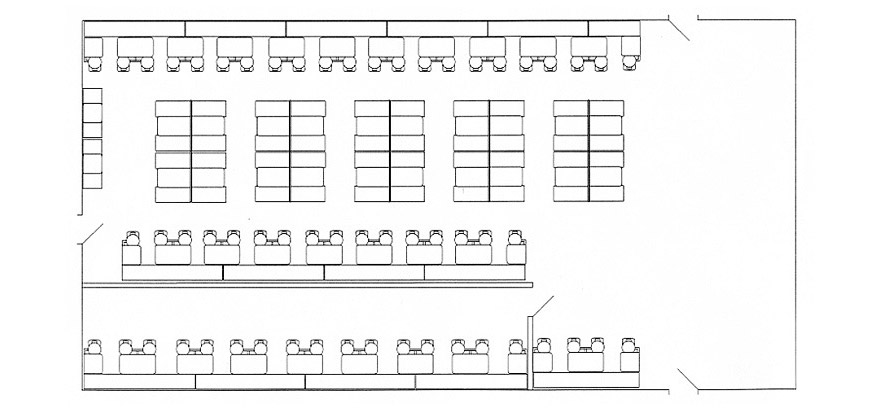 High School Lunchroom
Layout uses a combination of booth seating and cluster seating banquette arrangements in this high school cafeteria.
Note the orientation of the seating arrangements to the empty area on the right side of the drawing. In this way
the room can also be multi-functional and used for meetings, performances and other purposes as only a few seating positions face directly away from this area.
Also note the seating area in the lower right hand side. This area is divided from the main dining room for teachers and supervisory staff.
Kurt Petersen P.O. Box 643 Naperville, IL 60566
Telephone 847-692-5458 FAX 847-692-6817
E-Mail: sales@kpetersen.com
Copyright © 1999 - 2016 Petersen Furniture, Inc. All rights reserved. So there!
We Use DIGIMARC Digital Watermarking in many of our website images.