Plan View Example Drawing Employee Cafeteria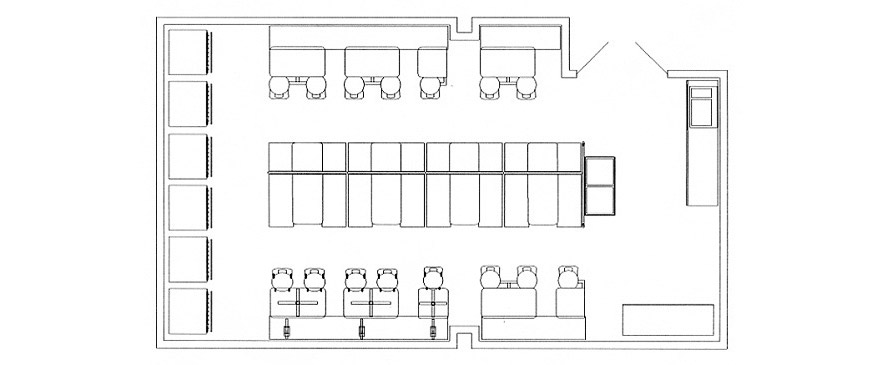 Employee Cafeteria Dining Area
Note that there is plenty of circulation area on left side of the layout drawing near the vending machines. There are both free standing chairs, tables, booth benches and
fixed cluster seating arrangements. The double row of booth seating in the center of the room maximizes seating capacity and has a simple divider wall between the two seat
booths and the four seat booths. The double waste receptacle at the end of the row of booths is conveniently located for most everyone to discard waste on their way out of the room.
The waste receptacle is also conveniently located for service personnel to empty the waste for permanent disposal outside the room.
Kurt Petersen P.O. Box 643 Naperville, IL 60566
Telephone 847-692-5458 FAX 847-692-6817
E-Mail: sales@kpetersen.com
Copyright © 1999 - 2016 Petersen Furniture, Inc. All rights reserved. So there!
We Use DIGIMARC Digital Watermarking in many of our website images.