Petersen Furniture
Product Categories
Outdoor Chairs, Bar Stools, Benches, Tables
Photographic Custom Image Logo Tables
If you would like to trade links with us simply send me an email at sales@kpetersen.com and I will review your information as soon as I can and post your link on one of our links pages.
We would prefer ( but do not require ) that your site in some way relates to furniture, furniture design, restaurant interiors, hotel interiors, interior design, antique furniture, retro, furniture repair, upholstery fabrics, furniture hardware, theatrical props, photographer's studio props... or would in some way interest our clientele: architects, interior designers, restaurants, bars, schools, theaters, museums, libraries, churches, courtrooms, medical facilities, retail stores, television and film production companies, night clubs, country clubs, casinos and hotels. Also please note that we do not do third party links or list sites if you send us a request using a free email address service or one that does not match the domain you are requesting a link for.

Best Contract Furniture is a leading manufacturer and supplier of quality contract furniture
to the hotel, restaurant, leisure and care home industries in the UK

Unique Knobs, Hooks & Homeware for Vintage Homes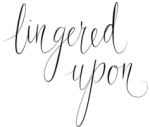 On this blog, you'll find both personal photography work and "work" photography work.
Stop the Online Sales Tax
Marketplace Fairness Act
...this bill represents yet more crony capitalism, as this is strongly supported by Amazon.com, who will gain greatly from the competition that will be forced out of business due to this disgusting legislation.